Lucky Garden Find For A Mediterranean Introduction
We have been fortunate to find mantis here and there in our garden, but have recently become very lucky to find an egg case (ootheca).
When searching for what this egg case is, many people were
surprised
to know that it is actually a mantis egg case as
it doesn't look like the egg cases
sold or commonly seen online.
This particular egg case is evidence of a mantis species commonly known as
Mediterranean Mantis
that has been introduced to the United States from Europe. The initial sighting of this species occurred in California during the 1930s and has now spread throughout the warmer southern states.
The interesting find is that the case is laid on our Mediterranean Olive tree, Bellatrix, covered in the
bonsai diaries
. The egg case was discovered while making some risky cuttings to Bellatrix for imperial bonsai shaping.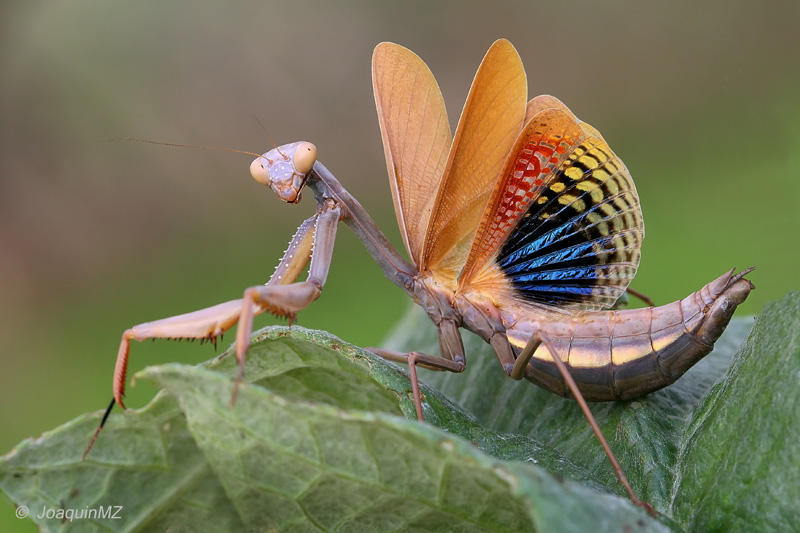 Iris oratoria Open Wings
The mantis is easily identified when the wings are opened to reveal the iridescent circular spots reminiscent of the peacock feather eyes.
Lucky for us, these mantis have a habit of staying in close proximity to their birthplace most of their lives and we get to look forward to many generations (hopefully) of these mantis protecting our garden.