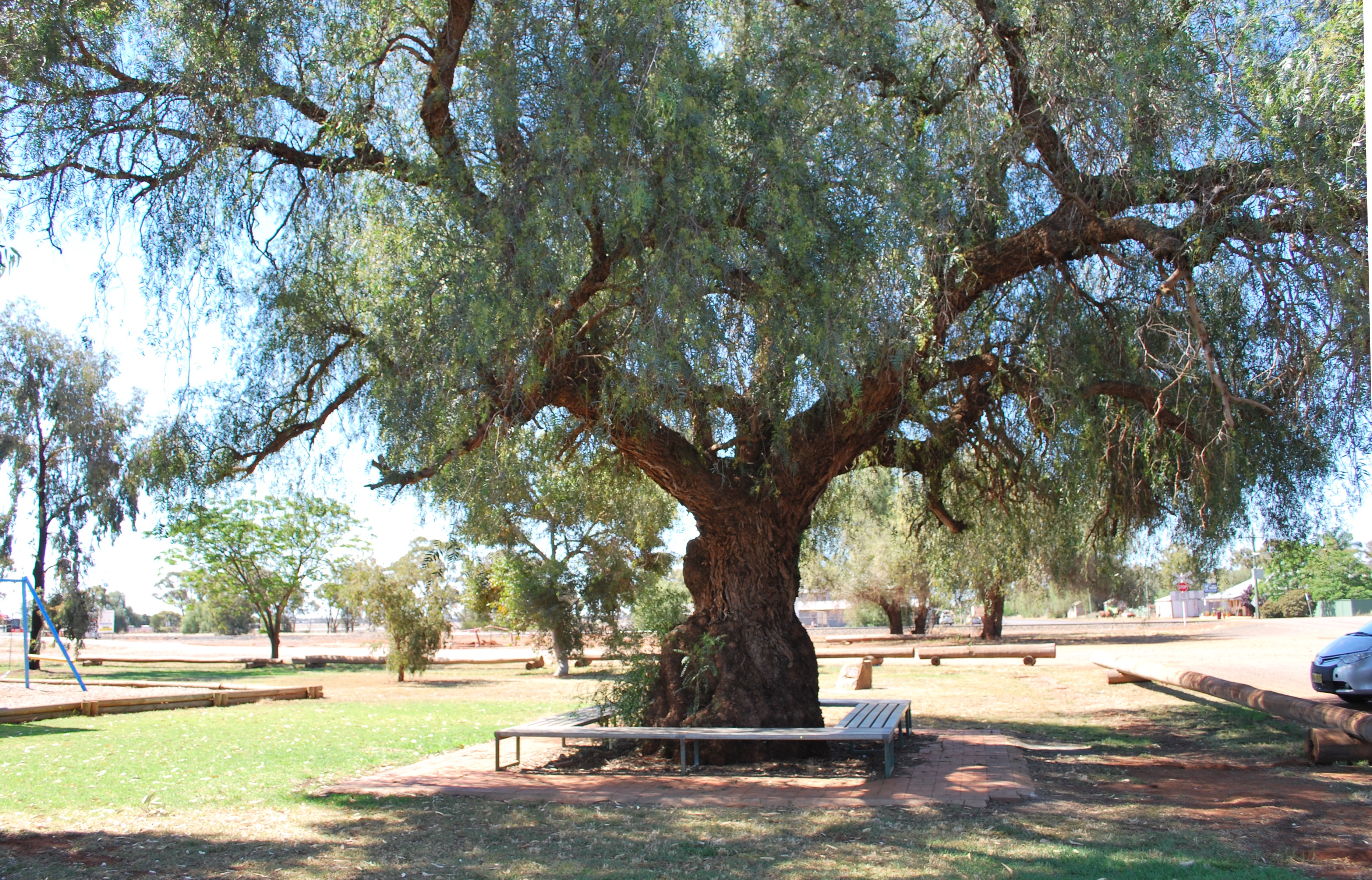 Schinus Molle Tree
Spicing Things Up
Things have been slow in the gardening scene around here. We have no vegetable garden to speak of this year. A few snow peas are doing well along the welded arbor/fence. We've been concentrating on interior improvements during the cooler weather and will be moving outside as the weather warms up a bit.
However, we did break from the interior focus after a mail order disappointment for some pepper tree seedlings. We found a local retailer that had an 11 gallon Schinus Molle tree available and we decided to take a look.
When we got there, we discovered the tree is actually quite tall and marked down to $29. We had to get it because it is one tree we agreed on and were looking forward to. Our plan is to replace the tree that provides shade to the bee hives with a tree that is edible, medicinal and good for the bees.
Our honey is currently very citrus during the flow. Adding this will probably make it a spicy citrus flavored honey. We are really looking forward to the end result.
About The Tree
Pepper tree (Schinus molle) occurs in California along the coast and in the southern part of the state as far north as the Bay area.




Hardy in zones eight to 11, this species resembles Brazilian pepper tree, but


Schinus Molle Leaves and Peppercorns

is slightly taller and wider with drooping, slender shoots. This broad headed tree develops a contorted, thick trunk and wide spreading branches. It features delicate-looking foliage that is smaller and features a greater number of leaflets. In addition, its flower panicles are less dense.




Schinus Molle flowers

The tiny yellow or white blooms can appear several times a year from Spring through Fall with the main blooming period between May and July.




Both of these species are excellent, reliable, consistent, major honey plants in Florida and California. Yielding lots of nectar, the flowers are much loved by bees. The flow is heaviest when temperatures are elevated. These can bring 50 pounds of honey per colony.




The honey is rather dark, usually some shade of amber. It has a strong, somewhat spicy flavor and spicy aroma. In Florida, the honey is popular among local consumers. ~ Bee Culture