Pimenta racemosa Bay Rum Tree
Bay Rum Tree
Bay Rum fruits and/or leaves are used,
along with rum
, to create an essential oil commonly used in aftershaves and hair care products targeted to the male audience. The essential oil is not digestible. In fact all parts of the tree aside from the leaves are toxic.
Only the leaves of pimenta racemosa can be used in cooking and teas. All other parts of the plant, including the small black

berries

surrounded by a lacy network of white flowers, are not

edible

and should not be ingested. Despite the name, the "rum

" isn't drinkable ~ TheSpruce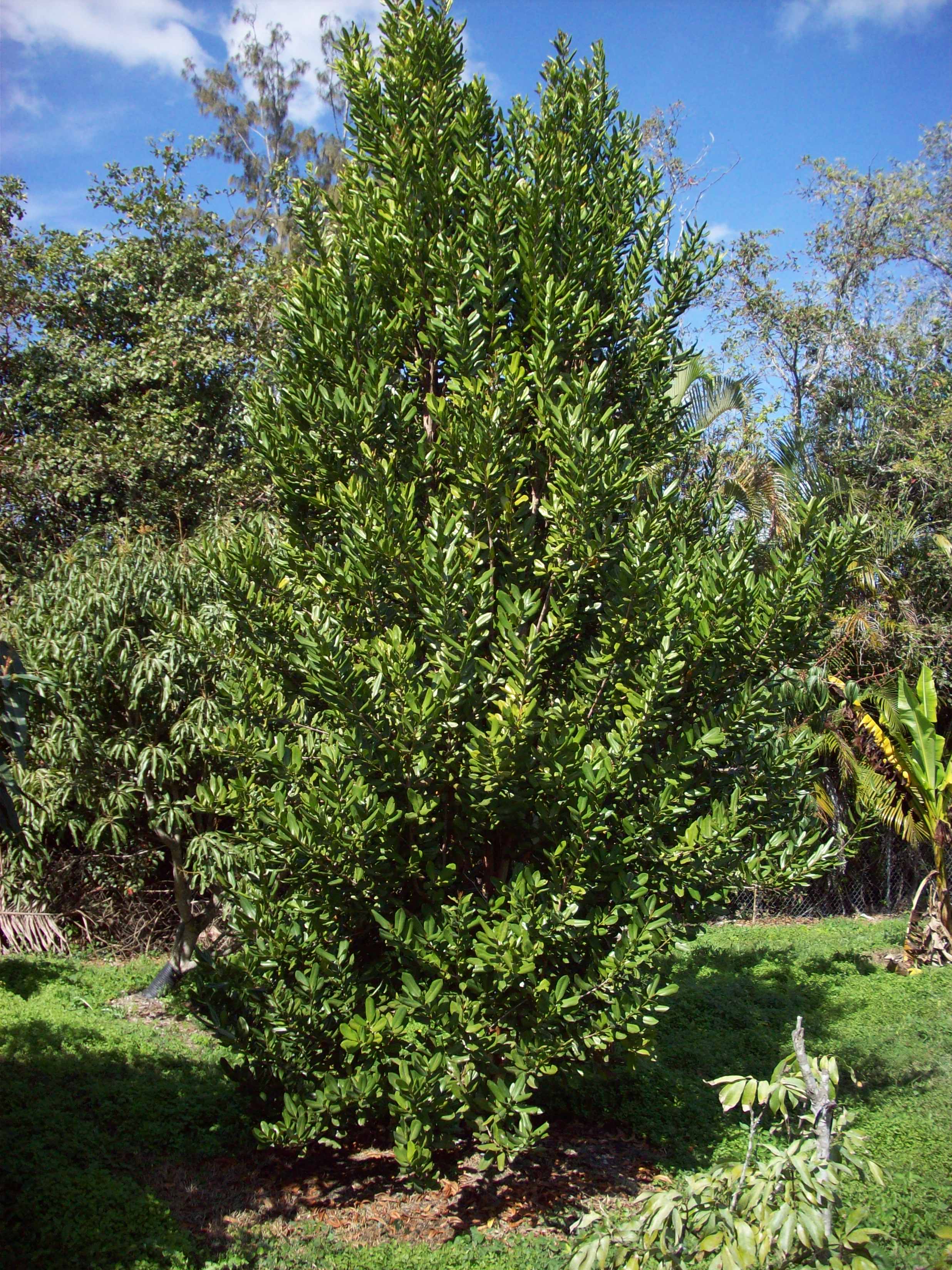 Pimenta racemosa
Outside of colognes, the sweet bay leaves are useful in seasoning grain recipes or for making teas. Basically any recipe that benefits from a
sweet, earthy flavor
can make use of these leaves. These are also purported to be great insect repellents, and I wonder if I could use these for dried fruits rather than the bay laurel leaves, or use them interchangeably depending on what and where.
Bay Rum is a slow growing,
columnar type
tree. Grown naturally, it seems to have a shape like a christmas tree. I'm not sure what we will be doing for the shape of the tree so for now it is just going to be listed with home grown herbs.

Lets Get Growin
Pimenta racemosa Bay Rum Tree
October 29, 2017 - Looking Good!
The Bay Rum tree has done well here. No burns, no slowing, nice deep green coloring. This may be kept in a topiary shape along with the Sicilian Sunshine trees in the bay family.