Global Temperatures
Gardening By Temperature
We all refer to the
USDA Zones
, the
Sunset Climate Zone
and the new
AHS Heat Zone
to find out what we can successfully grow in our ambient climates. Once we have our plants figured out, what do we do next? We plant them!
Here are three useful infographs developed by
Rootsnursery.com
for determining when to plant and harden off your edible garden goodies.
Days To Germinate According To Temperature:
If you're planting indoors, this is a good one. This doesn't account for the amount of light needed for the seedlings to thrive once sprouted.
Get The Jump On Gardening And Start Seeds Indoors, Then Harden Them Off:
So, the seeds sprouted and they need to be outside, under the sun to grow to their full potential. See the chart below to see what temperature is best to harden them off and move them outside.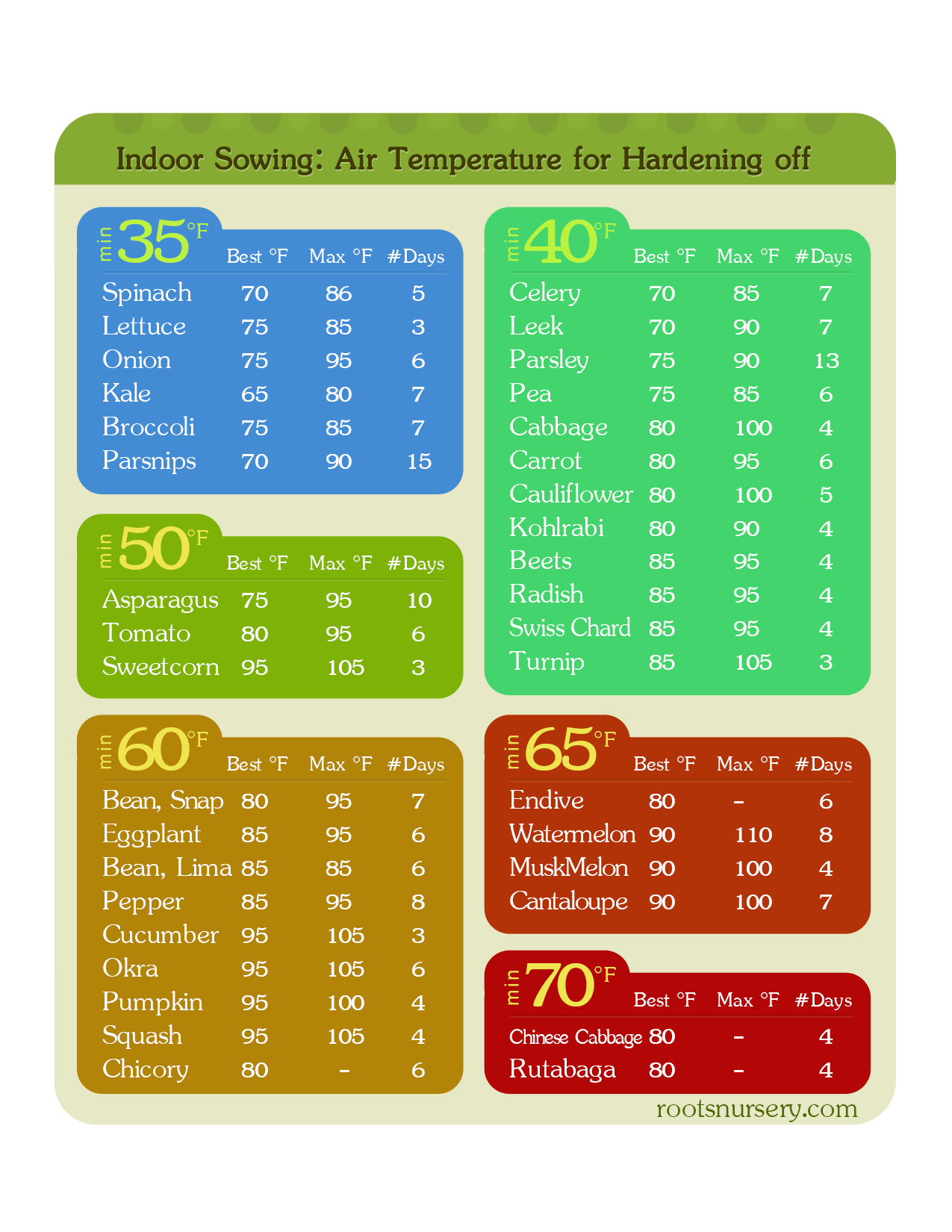 Direct Seed Outdoorts: Days To Germinate According To Temperature:
Don't want to start the seeds indoors? Direct seed outdoors, based on the SOIL temperature, as indicated below: